The fastest way to grow your business with the leader in Marketing Check out my options and features included.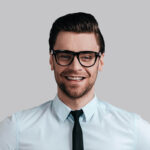 Matt and I partnered many years ago to flip my website, and boy, I couldn't be any happier!
Who I Am
I am a seasoned marketing expert located in the heart of Lake County IL.  I specialize in Facebook ads, Facebook pages, Google Business, website audits, website design, project management, WordPress, and more!
If you are having a problem earning new leads each day or week, then you need to contact me.  I can help get your business on the map and better compete.